Inventory & Order Management
Your Partner in Inventory Management
As a national blood supplier, Vitalant provides blood products to customers including red blood cells, platelets, plasma, whole blood, cryoprecipitate, and frozen and washed blood. We closely partner with our hospital customers to ensure these blood products are handled properly and to maintain the quality and the integrity of the blood supplied.
To be effective stewards of the blood supply, blood centers have a strategic partnership with their hospital customers. Considerations are made regarding how orders are managed, inventory levels are determined, and the most efficient delivery methods selected, based on which services are offered by the hospital to ensure the hospital and patient needs are always met.
Vitalant's Deliver function is responsible for directly working with you, the hospital customer, to develop proper blood component inventory levels and to determine the best delivery method for our blood products. In working directly with you as your blood provider, we can develop trust and rapport that allows us to be a part of the continuum of care for our patients and better serve their needs. Deliver is a highly engaged customer-facing function that provides guidance daily.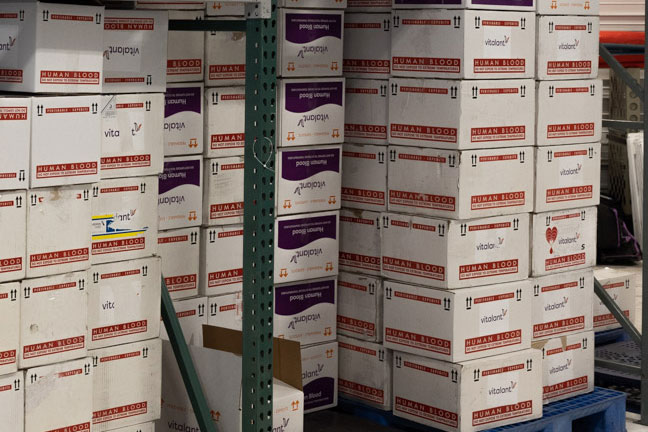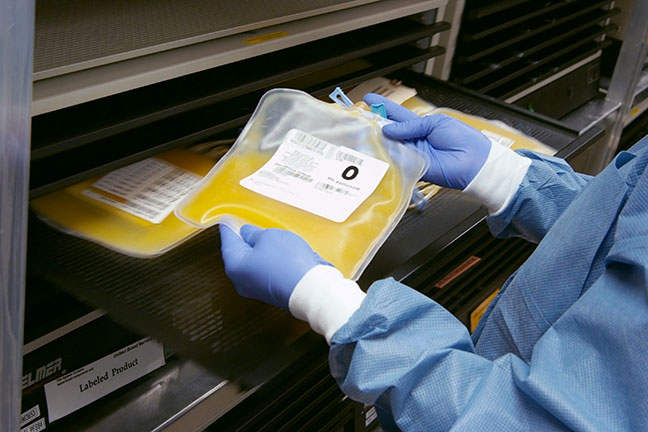 Customer Portal
Vitalant has developed a user-friendly Customer Portal to automate the supply chain. Your hospital can perform multiple transactions in the portal which include:
Ordering blood and blood products.
Submitting credit and return requests.
Resource sharing by automating hospital-to-hospital transfer of blood and blood products.
Viewing of hospital inventory and if one has associated hospitals, a view into their inventory is available to streamline resource sharing amongst affiliates.
Submitting special unit requests.
Seeing real-time status updates of the various stages from order to delivery.
This portal is a gateway to Vitalant and all the expertise and resources available to you as our partner on joint initiatives, problem solving etc. If your location is not yet set up to use Vitalant's customer portal, then contact your local representative for local policy instruction.
Order Now
Returning Blood and Blood Components to Vitalant
The documents in this section contain instructions for packing shipping containers as well as the supplies necessary to configure the specific shipper being used to transport the lifesaving blood and blood component back to Vitalant.
NOTE: Please contact your local Vitalant Blood Center if you are not sure of the shipper being used in your location.
Shipping Instructions
Storage of Blood Components
Requirements
As stated in the Hospital Blood Services Agreement, the Transfusion Facility ("facility") must furnish specific storage units, restricted to storage of blood and other biologicals, which are capable of maintaining required storage temperatures, as specified in Title 21 of the Code of Federal Regulations, Standards of the AABB and these Vitalant policies and procedures. The link below will take you to specific instructions.
Storage Instructions