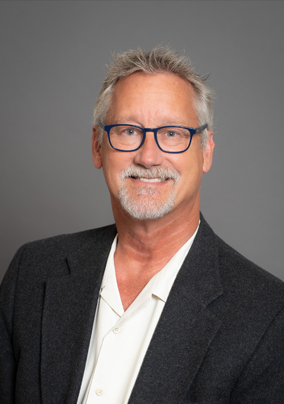 Jim Schraith
Chairperson, Board of Trustees
Board of Trustees Chairperson Jim Schraith brings 30 years of high technology business experience to this governing role. His career includes operating roles of CEO, COO and EVP at public and private companies. Schraith is the founder and partner of BoardEvals, LLC, a corporate and nonprofit governance consulting firm. He served as guest lecturer at UCLA, UC Irvine, UC Davis, Sacramento State and Portland State. In addition to Vitalant, Schraith sits on the board of the Blood Science Foundation. He attended the University of Wisconsin-Milwaukee and Milwaukee Area Technical College studying Industrial Electronics and Technology. A lifelong learner, Schraith also holds certifications in entrepreneurial and small business operations and brewing science.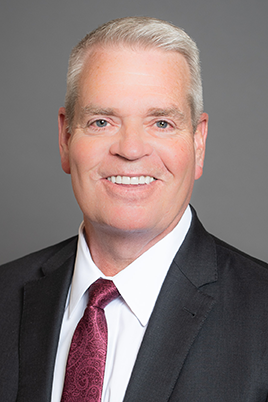 David Green
President and CEO
David Green, has more than 30 years of experience in the blood services industry. As president and CEO, Green is responsible for Vitalant's overall organizational strategy and success in service to its mission. Before being named president and CEO in 2017, Green led Vitalant's blood services division, was president and CEO of Mississippi Valley Regional Blood Center and served in various leadership roles with the American Red Cross. He also served as chairperson of Blood Centers of America, and president of America's Blood Centers and AABB. He is an Army veteran and received a bachelor's degree from Knox College and a master's degree from Central Michigan University.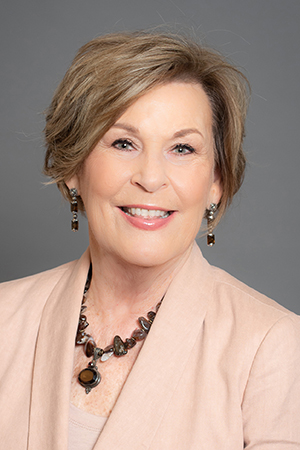 Mary Beth Bassett
EVP, Chief Quality Officer
Mary Beth Bassett has worked in the blood services and healthcare industry for more than 40 years. As chief quality officer, Bassett is responsible for Vitalant's quality and regulatory compliance program, helping to ensure the safest possible blood products for patients. Before joining Vitalant in 1996, Bassett was president of the Gateway Community Blood Program and CEO of the St. Louis American Red Cross National Testing Laboratory. She has also served as president of AABB. Bassett has a Bachelor of Science in microbiology from South Dakota State University and a medical technology degree from St. Joseph Hospital School of Medical Technology.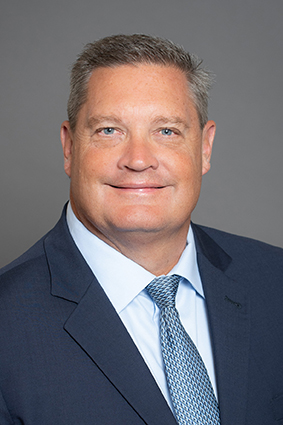 Anthony Bobos
EVP, Chief Information Officer
Anthony Bobos joined Vitalant in 2017 with more than 30 years of information technology and program implementation experience. Before joining Vitalant, he served in chief information, chief security and chief technology officer roles at multiple healthcare organizations, where he oversaw strategic technology transformations. Bobos served in leadership roles at Aurora Diagnostics, Versiti, Click Commerce, Inc., Tribune Media Company and System Software Associates, Inc. He earned a Bachelor of Science degree from Saint Joseph's College and a Master of Business Administration from the University of Wisconsin Milwaukee.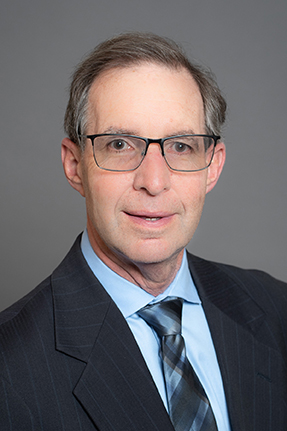 Mark Giaquinto
President, Vitalant Foundation
As president of the Vitalant Foundation (formerly Blood Science Foundation), Mark Giaquinto leads fundraising efforts that enhance Vitalant's mission delivery. Giaquinto assumed the role of president in 2022 after serving in leadership roles at the Blood Science Foundation and Institute for Transfusion. Prior to that, he was the chief financial officer of UPMC Children's Hospital of Pittsburgh and its foundation. He has also been a member of the Ronald McDonald House Charities board of directors in Pittsburgh since 2000, serving as board president for six years. Giaquinto earned his Bachelor of Science degree in business administration and accounting from Duquesne University.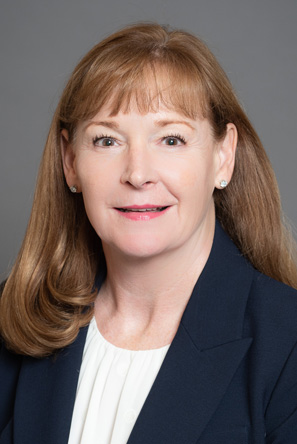 Maureen Musselman
EVP, Chief Financial Officer
Maureen Musselman joined Vitalant in 2020, bringing more than 25 years of diverse financial leadership experience, including many years with American Express, and most recently in an executive leadership role with a large Phoenix-based nonprofit. As CFO, she directs the organization's financial strategies and oversees the accounting and finance functions, risk management, supply chain, and internal audit. Musselman holds a bachelor's degree in accountancy from Arizona State University and a Master of Business Administration from Columbia Business School in New York.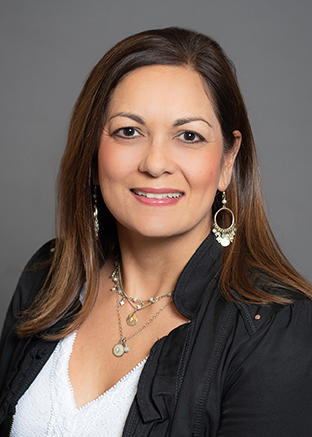 Bhavi Shah
EVP, Chief Legal Officer, General Counsel
Bhavi Shah joined Vitalant in 2014 and oversees the legal, compliance and risk management departments for Vitalant and its affiliates. Shah provides counsel to the executives and governing boards regarding mergers and acquisitions, corporate governance, strategy, employment practices, regulatory compliance, risk management, intellectual property and litigation. Before joining Vitalant, Shah served as assistant general counsel at Phoenix Children's Hospital, associate counsel at Cold Stone Creamery and worked at the law firm of Snell & Wilmer, LLP. She received her law degree from the University of Kansas School of Law and belongs to the American Health Lawyers Association, the Association of Corporate Counsel and the Arizona Association of Corporate Counsel.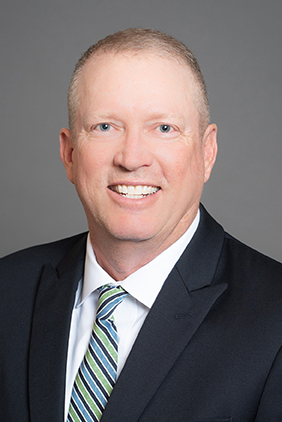 Rob Van Tuyle
Chief Operating Officer
Rob Van Tuyle joined Vitalant in 2017. As president of Vitalant's Blood Services Division, he is responsible for all aspects of operations, including donor recruitment, blood collections, manufacturing and hospital distributions. Prior to this role, Van Tuyle led Vitalant's West Division and served as CFO and then president and CEO of BloodSource. A certified public accountant, Van Tuyle has more than 20 years of experience in executive management and has served on the boards of America's Blood Centers, the International Plasma Fractionation Association, and the National Blood Foundation, among others. He holds a bachelor's degree in accounting from the University of Santa Clara.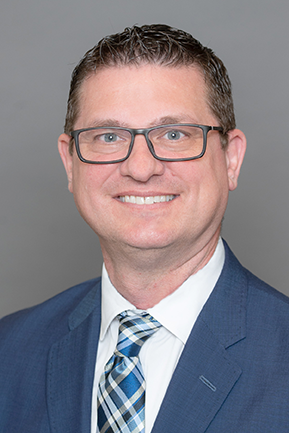 Steve Ferraiuolo
Senior Vice President of Blood Services Operations
Steve Ferraiuolo joined Vitalant in 2017 and has more than 25 years of experience in the blood services industry. He's held leadership roles in all aspects of operations, acquiring a broad understanding and essential knowledge to impart at Vitalant. As senior vice president, he provides executive leadership and support for Vitalant's blood services divisions, blood component manufacturing and hospital services. Steve earned a master's degree in health administration from the University of Southern California and a bachelor's degree in biology from Santa Clara University.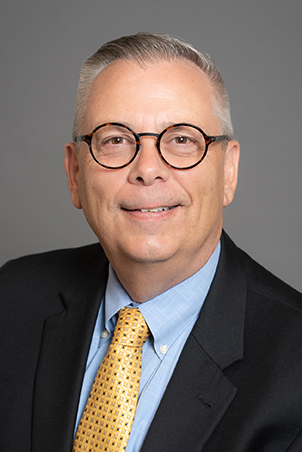 Dirk Johnson
Executive Vice President & Chief of Staff
Dirk Johnson joined Vitalant in 2016. As chief of staff, he provides leadership support for operations, supply chain, facilities and special projects. Prior to this role, Johnson held executive leadership positions within operations and led Vitalant's Southwest Division. Before joining Vitalant, Johnson held executive roles with QualTex Laboratories and BloodSource. He has also served as past president of the California Blood Banking Society, and board member for America's Blood Centers and Blood Centers of America. He earned a bachelor's degree from California State University, Chico, and a Master of Business Administration from the University of Phoenix.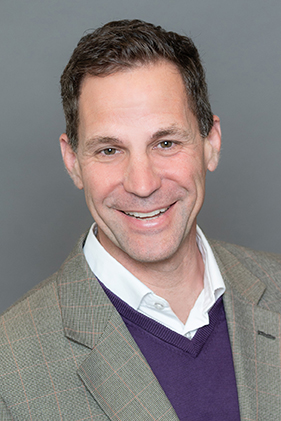 Cliff Numark
Chief of Marketing & Senior Vice President of Donor Services
Cliff Numark joined Vitalant in 2019 and is responsible for corporate marketing and communications, blood donor outreach and blood collection processes to ensure hospitals have the blood products they need to help patients. Prior to joining Vitalant, Cliff led blood services operations in local, regional and national roles for more than 16 years at the American Red Cross after working in business consulting and public affairs. Cliff received a law degree from UC Berkeley a Master in Public Affairs from Princeton University, Master of Science from the University of Sussex in the United Kingdom, and Bachelor of Arts, magna cum laude, from Pomona College in Chemistry and Public Policy.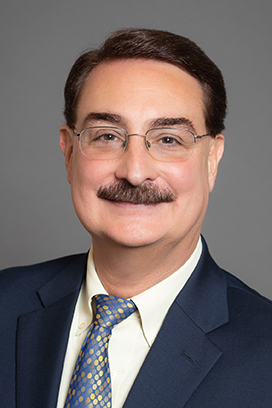 Ralph Vassallo, MD
EVP, Chief Medical and Scientific Officer
Dr. Ralph Vassallo joined Vitalant in 2014 and oversees medical direction for donor suitability and donor care, hospital consultation, and initiatives at Vitalant Research Institute and the Vitalant Innovation Center. Prior to joining Vitalant, Dr. Vassallo was chief medical officer for the East Division of the American Red Cross Blood Services and a member of senior leadership in the Frankford Health Care System. He serves on the executive committee of the Biomedical Excellence for Safer Transfusion Collaborative, chairs Canadian Blood Services' Research and Development Grant Panel, and has chaired several AABB committees. He received his bachelor's and medical degrees from the University of Pennsylvania and completed a residency in internal medicine and a fellowship in hematology and oncology at the Hospital of the University of Pennsylvania.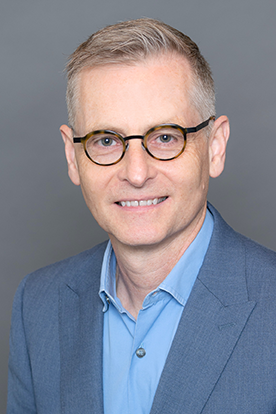 Brian Custer, Ph.D., M.P.H.
Senior Vice President, Research & Scientific Affairs; Director, Vitalant Research Institute
Dr. Brian Custer joined Vitalant and the Vitalant Research Institute in 2004 and is a leading expert in epidemiology and health outcomes research focused on blood donors and transfusion recipients. His research program addresses topics in infectious disease epidemiology, health policy, health economics of the blood supply, and the effectiveness of transfusion medicine interventions. He is a principal investigator for multiple projects funded by the National Institutes of Health; National Heart, Lung and Blood Institute; and the U.S. Food and Drug Administration. Current research includes Recipient Epidemiology and Donor Evaluation REDS-IV-P (Pediatric) studies in the U.S. and Brazil, the U.S. Transfusion Transmissible Infections Monitoring Systems (TTIMS), and the Assessing Donor Variability And New Concepts in Eligibility (ADVANCE) study. Each of these projects, as with recently completed REDS-III studies in the U.S., Brazil and South Africa, brings together multidisciplinary teams to answer key questions in blood safety and transfusion medicine. Dr. Custer currently serves as chair of the International Society of Blood Transfusion Transmitted Infectious Diseases Working Party and is actively involved in several committees and working groups of the Association for the Advancement of Blood and Biotherapies (AABB), including the TRANSFUSION editorial board. He has authored more than 200 research papers.