Effective immediately, Fibrinogen Antigen testing (Code 536U) is temporarily unavailable.
***************************************************************
We've moved!
Effective Thursday, 11/16/23, our new address is:
Vitalant Coagulation Laboratory
875 Greentree Road
5 Parkway Center – Room 122
Pittsburgh, PA 15220

Phone numbers will remain the same.
Vitalant Coagulation Laboratory is CAP (PDF) and CLIA (PDF) certified and maintains licensures in Pennsylvania (PDF), Maryland (PDF), New York (PDF), California (PDF) and Rhode Island (PDF). We actively participate in National Institutes of Health-sponsored research, vendor-sponsored clinical trials and FDA submission testing of reagents and test kits.
Our Coagulation Laboratory team offers:
Technically advanced clinical and investigative capabilities.
Specialty coagulation services that include medical consultation, testing and education.
Quantification of coagulation factor activity/antigen levels and identification of abnormal platelet function, dysfunctional coagulation proteins, and the presence of acquired inhibitors.
Vendor-sponsored clinical evaluations of instrumentation and diagnostic kits, therapeutic field trials and in-house test development.
Close collaboration with the Hemophilia Center of Western Pennsylvania to provide care to patients with hemophilia, von Willebrand disease and other congenital coagulation disorders.
Educational programs including medical outreach and continuing education.
Quality control analysis and troubleshooting services.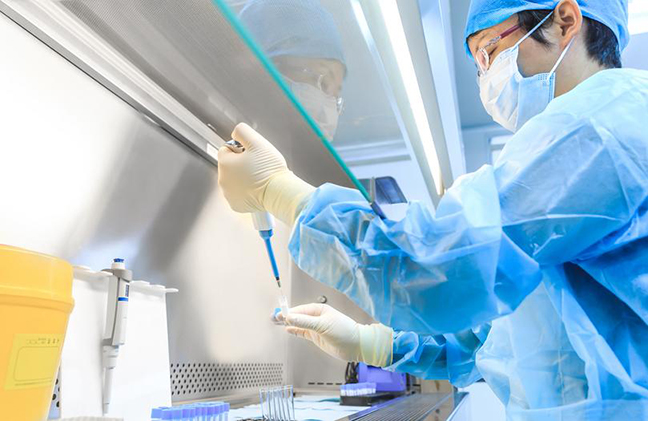 The Vitalant Coagulation Laboratory offers comprehensive testing for the diagnosis and treatment of blood coagulation disorders. Our experienced medical and scientific staff perform more than 11,000 tests each month for physicians, hospitals, large medical centers and national reference laboratories coast-to-coast. Our coagulation lab team also works extensively with industry investigators, offering their expertise to help advance research on blood-related diseases.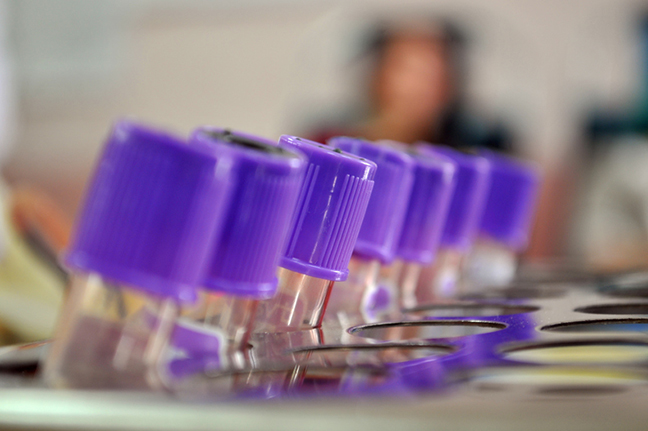 Coagulation Lab Hours of Operation
The Coagulation Laboratory is staffed Monday through Friday, 8 a.m. to 5 p.m.
We observe the following holidays each year:
New Year's Day
Martin Luther King Jr. Day
Memorial Day
Independence Day
Labor Day
Thanksgiving
Christmas Day
If the holiday falls on a Saturday, our offices will be closed the day before, Friday; if the holiday falls on a Sunday, our offices will be closed the next day, Monday.

If you need Stat testing from our On-Call Menu after 4 p.m. weekdays or on weekends or holidays, you must consult the on-call physician at 412-209-7040 or 1-800-310-9558. There will be a minimum $250 surcharge to bring a technologist in to perform testing on call.
Coagulation Services Offered and Related Policies and Procedures
In addition to our comprehensive list of tests and services, our Coagulation Lab offers testing on call, critical values notification, courier services for designated regions and consultation support staff.
Shipping/Packing Instructions

Regulating agencies (OSHA, Department of Transportation) require specimen packaging to include the following:
A watertight primary receptacle
A secondary receptacle which is watertight and contains a biohazard label
Absorbent material placed between the primary and secondary receptacles
Sturdy outside packaging of corrugated cardboard, wood, metal, or plastic
Via Vitalant Courier:
Verify that the specimen tubes are properly sealed and not leaking.
Place the specimen tube(s) in plastic, ziplock biohazard bags and seal. Place specimens for each patient in separate biohazard bags. DO NOT mix together tubes from different patients!
Place the requisition form in the outside pocket of the biohazard bag.
Mark the temperature section of the bag as frozen or room temperature.
Store at the appropriate temperature until collection by the Vitalant driver.
Via Overnight Courier:
Verify that the specimen tubes are properly sealed and not leaking.
Place absorbent material in a plastic, ziplock biohazard bag.
Place the specimen tube(s) in the plastic, ziplock biohazard bag and seal. Enclose completed requisition form in outside pocket of the biohazard bag.
Place in appropriate mailing container.
Prepare different mailing containers for each temperature requirement.
If the sample is to be sent frozen, include approximately 5 lbs. (about 2.2 kg) or more of dry ice.
Prepare pre-printed airbill for each package to be shipped.
Label the mailing container appropriately.
Contact the overnight courier for further instructions.

The following tests are available on call:
5365 - Antithrombin Activity
547W - DIC Screen
536H - Factor X Activity
536L - Factor XII Activity
537D - Reptilase Time
551I - Closure Time
536G - Factor VII Activity
536K - Factor XI Activity
535P - PT Mix
5745 – ADAMTS13 Activity
535S - APTT Mix
536F - Factor V Activity
536J - Factor IX Activity
5359 - PT
5363 - APTT
536E - Factor II Activity
5364 - Factor VIII:C Activity
547L - Heparin Level - Anti-Xa
537E - Thrombin Time
550B – Heparin Platelet Factor 4

Certain coagulation tests have critical limits that may constitute the need for therapeutic intervention by a physician. The physician and/or facility will be provided with the critical information by phone as soon as possible. The established critical limits are the following:
Euglobulin lysis time < 15 minutes
Isolated coagulation factor level <0.10 U/ml or ≥5.00 U/ml
Fibrinogen < 60 mg/dL OR < 70 mg/dL (reagent lot dependent) or ≥1500mg/dL
Platelet count < 15 x 103 / cmm
Hematocrit < 20 %
PT > 50.0 seconds
INR ≥5.0
APTT > 240 seconds
Heparin platelet antibody = Positive
Heparin PF4 platelet antibody = Positive
Fondaparinux (Arixtra) level > 1.9 mg/dL
Von Willebrand antigen ≤ 0.15 U/ml
Courier Services (Designated Regions)

Vitalant Coagulation Laboratory will schedule regular specimen collection at your facility. For hospital clients located outside of our region, we offer overnight delivery service through UPS.
Vitalant couriers receive training in the following areas at the time of hire and annually thereafter.
Strict confidentiality of all patient information included with the specimens submitted for testing.
OSHA and safety training in the proper handling of potentially biohazardous specimens.
Correct handling of specimens including the appropriate storage during transport in insulated containers of wet ice, dry ice or ambient temperature.
Vitalant couriers are also made aware of the special handling required for time-sensitive testing such as platelet aggregations and closure times. They are trained to report all unusual incidents to the processing staff at the Coagulation Laboratory. There are process improvement procedures in place to report the mishandling of specimens and to determine the appropriate corrective action.
Consultation Support Staff

The Vitalant Coagulation Laboratories offer professional consultation to assist with the interpretation of test results. Services are provided in the areas of coagulation treatment, genetic testing, outpatient transfusions, therapeutic apheresis, platelet immunology and immunohematology. There is no charge for these consultative services.
For consultation services, call Client Services at 1-800-967-9672, 412-209-7406 or 412-209-7329.
Irina Chibisov, M.D. - coagulation, therapeutic apheresis
Andrea Cortese Hassett, Ph.D. – coagulation
Darrell Triulzi, M.D. - immunohematology
Angela Verdoni, Ph.D., DABMGG – genetic testing, coagulation
For technical/laboratory inquiries, please call 412-209-7109.

Clients may request additional testing on previously submitted samples by contacting Client Services at 412-209-7109 or 1-800-967-9672. After it has been determined that a sufficient volume of the appropriate sample type is available and age of sample is appropriate for the test requested, testing will be performed. In compliance with regulatory requirements, written verification (via fax or encrypted email) must be provided by the requesting laboratory. See add-on authorization form.

Tests may be canceled and credit given if the request for cancellation is received prior to test setup. Client Services should be contacted at 412-209-7109 or 1-800-967-9672 for test cancellations. After test setup, no requests for cancellation will be honored. In these cases, testing will proceed, results will be reported and the client will be billed.

Coagulation Laboratory customers receive an itemized invoice twice each month, with date of service, patient name, service code, CPT code and test charge. Payment is due within 30 days of the date of the invoice. To ensure proper credit to your account, please write your account number on all check payments. Please make all checks payable to Vitalant.
Should you feel any portion of the invoice is in error, please notify us within 30 days to prevent delays in adjustments to your payments. Adjustments will be reflected in the next invoice.
Our Accounts Receivable and Billing representatives are available to answer any questions you may have at 412-209-7316. Inquiries may also be made by email to accountsreceivable@vitalant.org.
Patient related questions can be directed to 412-209-7456.
Clinical Laboratory Improvement Amendments (CLIA) Complaints


Q. My APCr (Activated Protein C Resistance) result has a comment "Suggest DNA Test." What test should I order?
A. You should order the Factor V Leiden Mutation.
Q. How should I interpret the molecular test result as related to hypercoagulability?
A. A positive (heterozygous or homozygous) Factor V Leiden Mutation result increases the likelihood of hypercoagulability.
Q. How long will it take to get my results?
A. The turnaround time for test results depends on the frequency with which testing is performed as well as the method for result delivery to the client/physician. Please check the test menu for availability.
Q. Do I need to do anything to prepare for this blood test? E.g., fasting, etc.
A. No, there is no special preparation for any of our blood tests. However it should be noted that if you're taking any aspirin or aspirin-related medications, heparin or coumadin/warfarin, these will affect the interpretation of your results.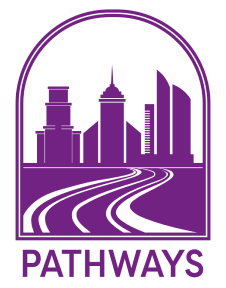 Pathways Outreach System
Pathways provides existing clients with access to Vitalant's outreach system, Orchard® Copia.® Existing clients can choose to utilize Pathways for both order entry and result delivery. Pathway may help reduce order entry errors and gives real-time result access.
For Pathways questions or to request access:
Specimen Collection and Test Request Instructions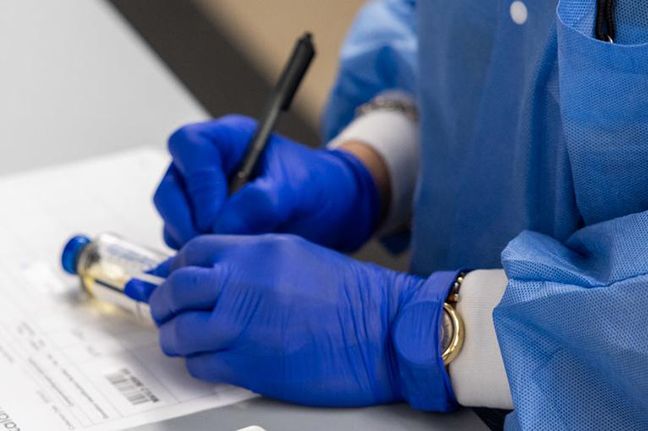 Specimen collection procedures
Proper specimen procurement and handling is an integral part of obtaining a valid and timely laboratory test result. Accordingly, specimens must be collected in the proper tubes and containers, correctly labeled, and promptly transported to the laboratory.
Any required patient preparation can be found in the individual test listings. If you have any questions, please contact client services at 412-209-7109 or 800-967-9672. Also, you may review the important reminders prior to collecting specimens.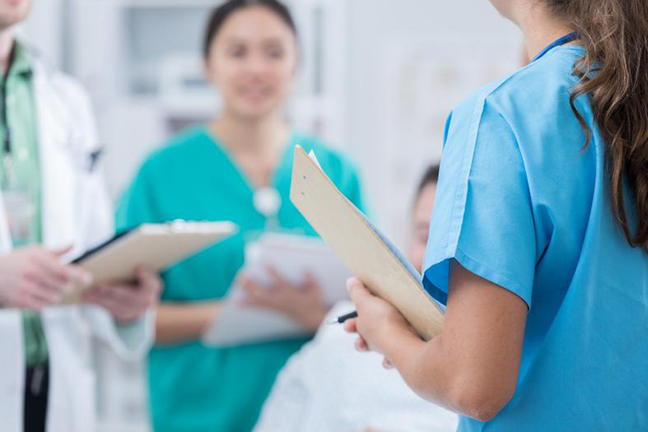 Test request instructions
Important instructions

Questions about existing test results? Contact 412-209-7270, or email infocoagulation@vitalant.org. For product or service inquires please use the contact us form.
HIPAA Privacy Notice